What you can do with Tango Tango
We connect your agency's existing dispatch channel to phones, tablets, computers, and more. This lets you talk with your agency's radio system from anywhere you have an internet connection.
In addition to your existing channel(s), you can talk direct phone-to-phone using our unlimited, encrypted push-to-talk channels.
With Tango Tango, your agency can:
Unlimited Users levels up the comms of your entire agency for less than the cost of a single P25 radio.
For one flat fee per radio channel connected, we give your agency unlimited, full-featured user licenses.
Unlimited Users ties together everyone in your agency. Share users with neighbors for instant interoperability.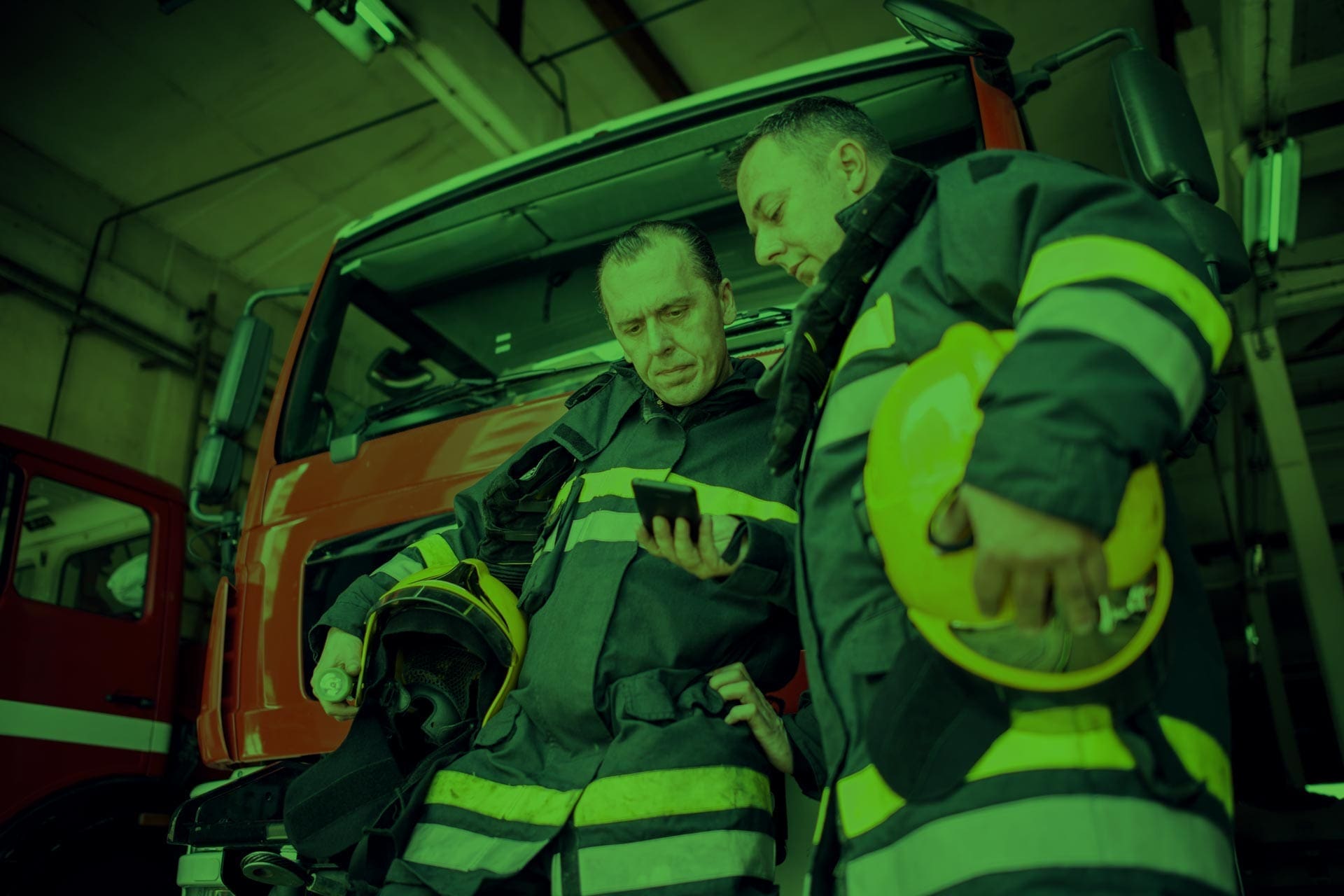 We make it simple & affordable to level up your agency's comms.
The Unlimited Plan for Public Safety
$1,495/yr per channel to add additional radio channels
Purchase IoR Radios to add radios that work over cellular to your plan Learn More
Split the cost any way you like among agencies to maximize your savings, we will handle the billing. Example: a volunteer fire association with 15 departments splits the costs evenly and each department has a bill that is just under $200/year.
The Unlimited Plan for Public Safety is only available to Public Safety & government agencies. If you are not government or Public Safety, please see our Business or Education plans.
30-Day Money Back Guarantee
If for any reason you decide that Tango Tango is not for you in the first 30 days, we will gladly refund your purchase.
We offer a 5% annual discount if you sign up for Auto Payment through credit card or ACH. Any future payment made through Auto Pay is discounted by 5%. You can cancel Auto Pay at any time.

Or, we offer a 5% per year discount for years 2-5 if multiple years are paid for at once. For example, pay for 3 total years and get a 10% discount. This offer is capped at 5 total years and a 20% discount off the entire price.

Unlimited Plan
$

2,995

Per Year
1 radio channel connection
Unlimited phones, tablets & PCs
$1495/yr per additional radio channel (optional)
No setup fees
Here's everything included with the Unlimited Plan for Public Safety.
Radio Connection hardware, shipping, and expert guided setup & audio tuning.

24/7/365 USA-based Phone Support for your Radio Connection

No-cost replacement of hardware if something ever fails, we even cover shipping costs

You only need to provide a spare radio to plug up to the hardware
Unlimited PTT Users for Smartphones, Tablets, and PCs
Encrypted push-to-talk app

Create unlimited in-app channels

Direct call other app users

GPS Tracking

Recording & Playback in-app

Messaging

Two-Tone Paging Decode & Alerts in-app
We connect everyone in your agency to your dispatch channel for less than the cost of a single P25 radio.
Every Unlimited Plan includes at least one

Radio Connection Kit

. Here's what inside:
The Unlimited plan includes unlimited app licenses for smartphones & other devices.
PTT & Mapping from any PC or Mac
Use your agency's unlimited licenses to bring PTT to

computers

at dispatch or

MDTs

in vehicles.
Give any computer in your agency the ability to push-to-talk with your dispatch channel & other app users.
Cellular + Wifi + Radio = IoR Radios
IoR Radios

give you the best of radios and cellular in one affordable package.
Add

IoR Radios

into your radio fleet to give your agency more comms options & capabilities than ever before.
""Tango Tango Interoperability is a must in rural Georgia. Many cases will cross jurisdictional boundaries & we all have different radio systems making it difficult to communicate effectively. We have partnered with our neighbors to the north and south through Tango Tango which has greatly improved response and officer safety. We can communicate in a minute's notice.

Sheriff Billy Hancock

Crisp Co, GA Sheriff's Dept
"We were quickly blown away by Tango Tango's usability and the way it eliminates the communication problems for our team. We found radios to be outdated and competing products to be clunky and difficult to navigate, but we've had the best experience with the Tango Tango app and service.

Major Adel Valdez

Berrien County, GA Sheriff's Office
"Tango Tango is simple, user-friendly, and reliable. Once you try it, you will have to have it as part of your everyday life.

Chief Josh McDaniel

Irondale, AL Fire Dept
"Marion County is mountainous and radio communication is inconsistent. We also have members who live outside our primary service area and don't have the ability to communicate by radio. Tango Tango has been the perfect tool to resolve our communication issues. The ability to have additional fireground frequencies is a bonus that expands our capabilities.

Chief Lowell Hardin

Jasper Highlands, TN VFD
Frequently Asked Questions
What does Tango Tango do differently?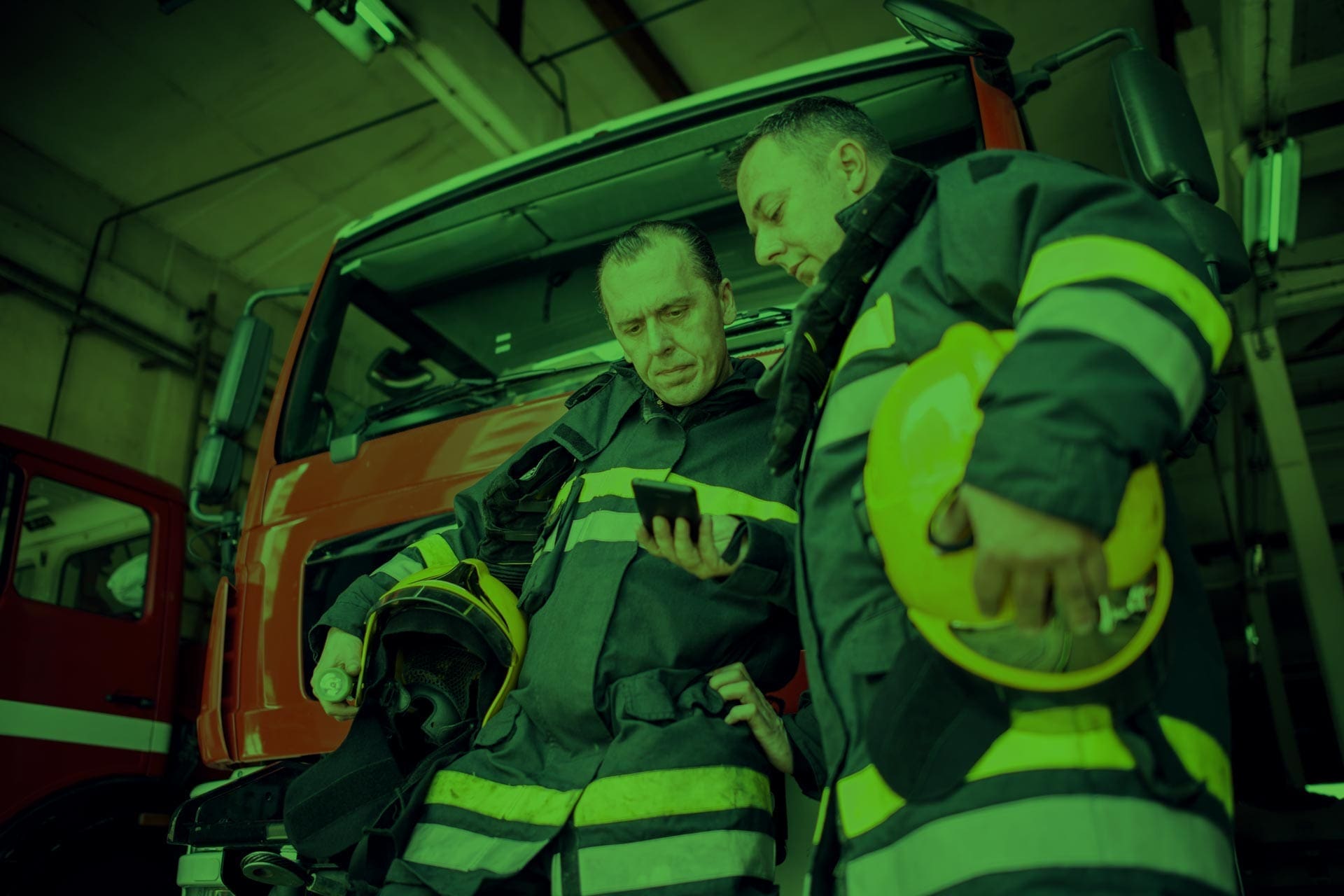 Unlimited Plan for Public Safety
1 radio channel, unlimited users
24/7/365 support
30-Day Money Back Guarantee
Sign Up Now
Like to try before you buy? Fill out the form below and one of the experts from our team will be in touch the next working day.
Not ready but still want to keep us on your radar? Sign up for our newsletter. We will keep you up to date you on new product updates & promotions. We will never sell your info or spam you, opt out at any time.
More Tango Tango Products